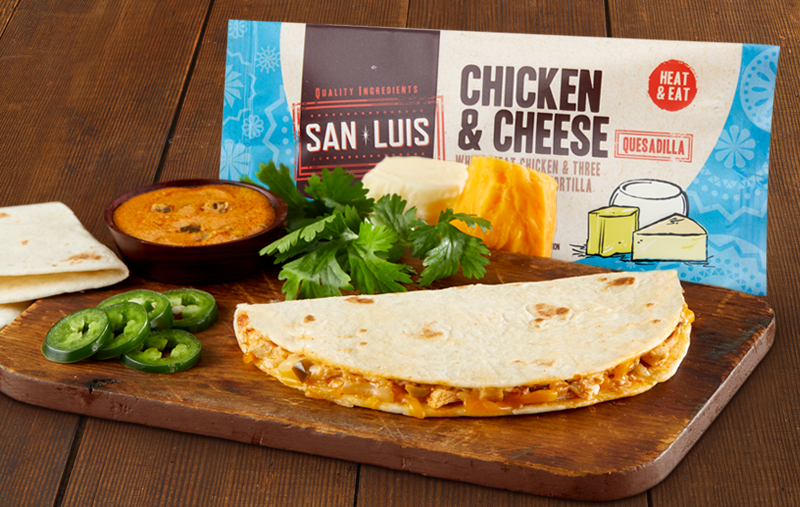 Quesadillas
Inspired by bold, authentic flavors, quality ingredients and traditional spices, that can satisfy any Mexican-food craving.
Download San Luis Quesadilla Sell Sheet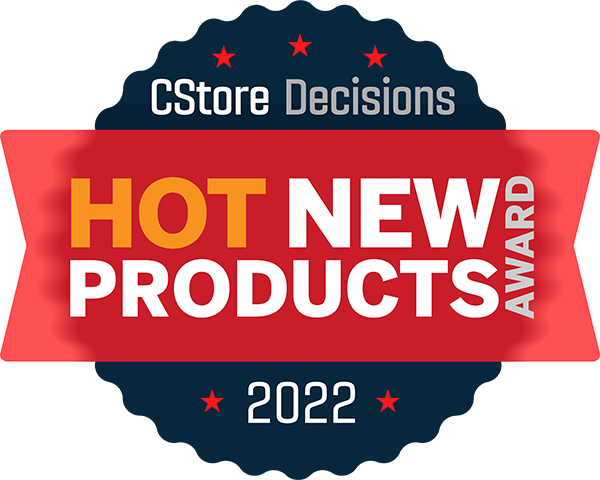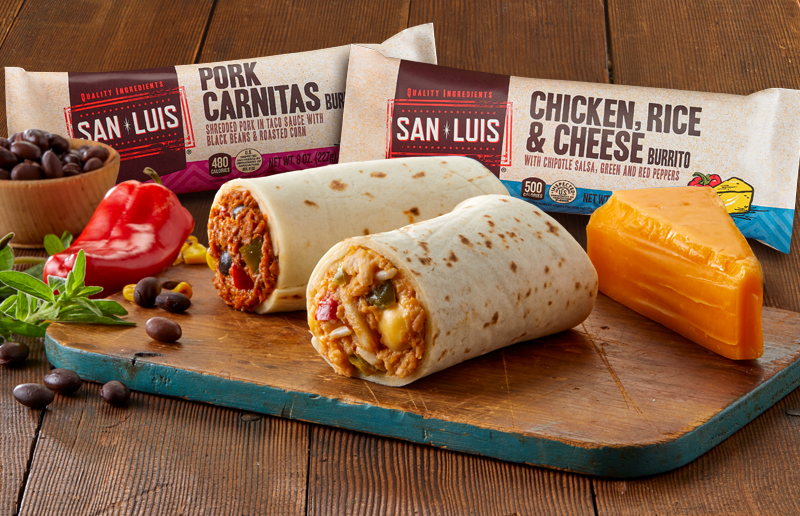 Burritos
No one should settle for a ho-hum burrito. That's why E.A. Sween took the time to build a better burrito. We've added more cheese, more beans and enhanced flavors, making these tasty burritos a hit with consumers.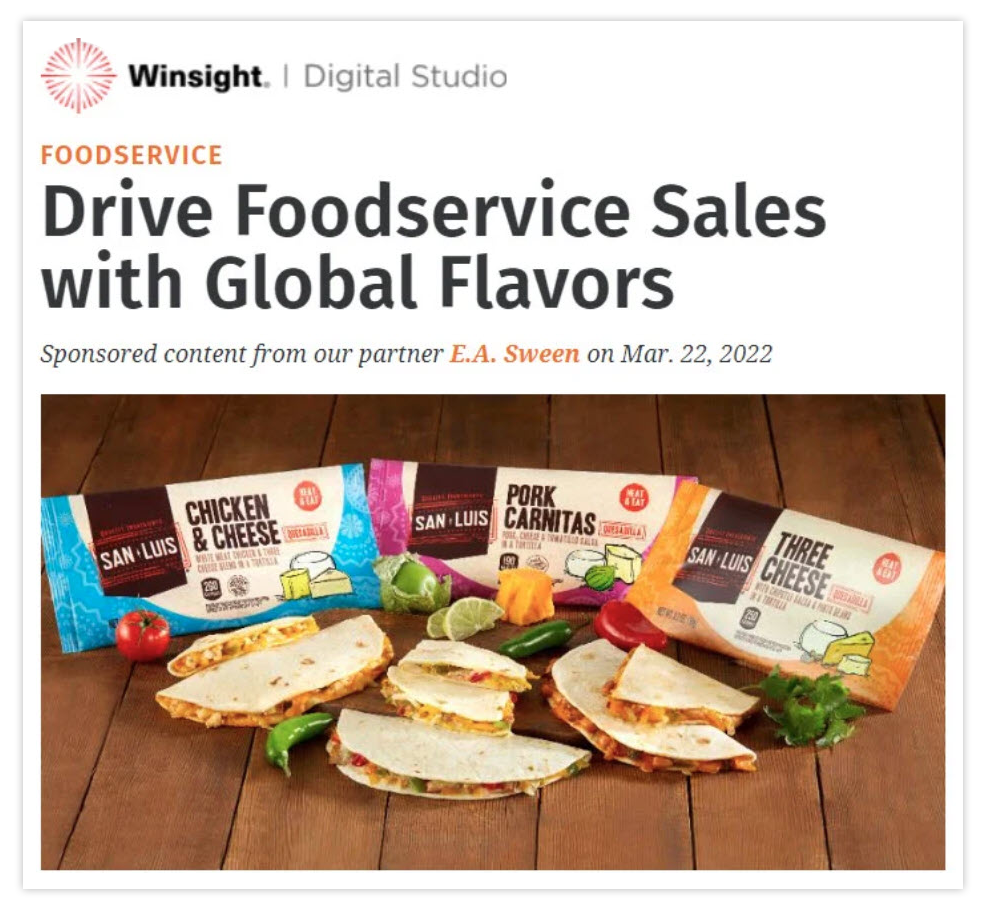 CSP Daily News Highlights San Luis®
When it comes to spicing up the convenience-store foodservice menu, going global can be a great way to increase excitement while maintaining broad appeal. Mainstream global flavors in particular, such as Mexican inspirations, can help increase flavor variety while keeping things familiar.
Demand for global cuisines has trended upward in recent years. According to Technomic's Dec. 2020 Global Food and Beverage Consumer Trend Report, 55% of consumers report ordering global foods from grocery or convenience-store prepared foods sections at least once a month, up from 47% of consumers in 2018.
FAQs
How large is the Mexican food category?
Mexican food is just one type of Hispanic cuisine but is the most popular in the United States. The Mexican category is a $364 million category.*
How popular is Mexican food among consumers?
72% of US consumers eat Latin cuisine. Mexican cuisine eclipses other Latin cuisines with 3x consumption.**
Are consumers ready for on-the-go quesadillas?
Yes! Two-thirds of consumers are tired of cooking at home, while 79% of consumers say they're craving something new. A San Luis quesadilla is the ideal on-the-go meal for consumers who are bored with traditional on-the-go comfort foods.
What is the shelf life of San Luis Products?
San Luis products are shipped frozen. Our quesadillas carry a 21-day shelf life once thawed, while burritos (breakfast) carry a 21-day shelf life once thawed and burritos (lunch) carry a 30-day shelf life once thawed.
* Nielsen latest 52 wks. 12/31/22
** Mintel, Trending Latin Cuisine Flavors US 2021
Learn more about E.A. Sween products and packaging