As a family-owned and operated business, E.A. Sween values relationships, taking a hands-on approach to customer service. You can be confident you're getting the best products and service while consumers enjoy a great-tasting, high-quality product.
Scroll Through Our History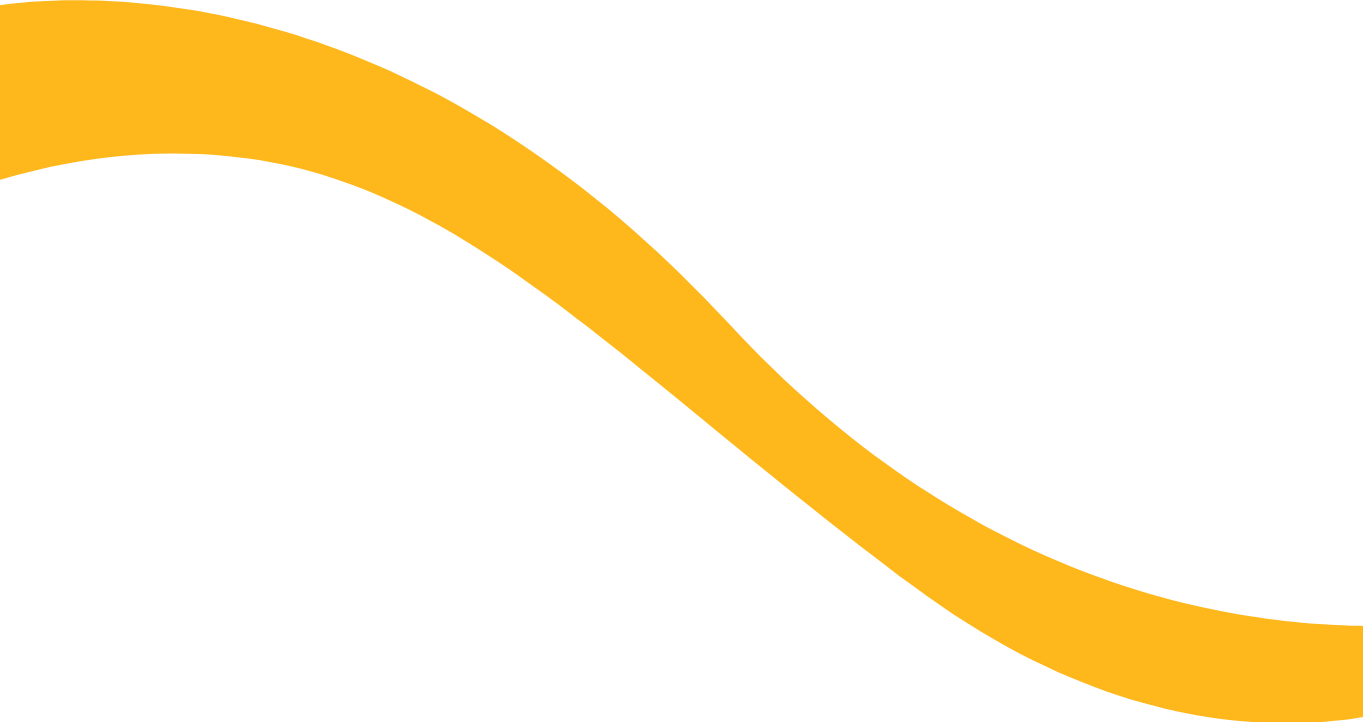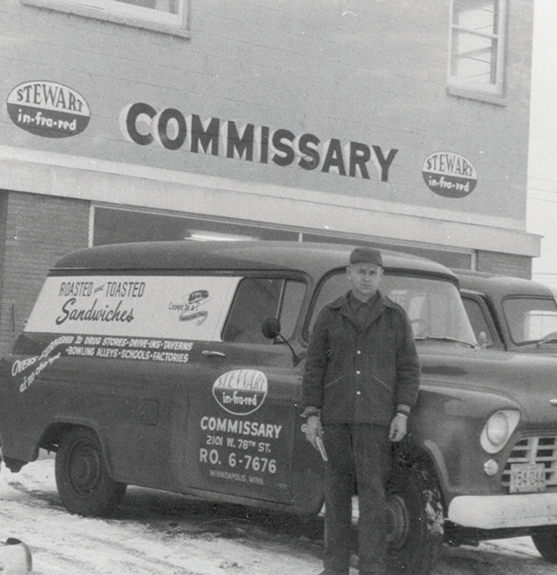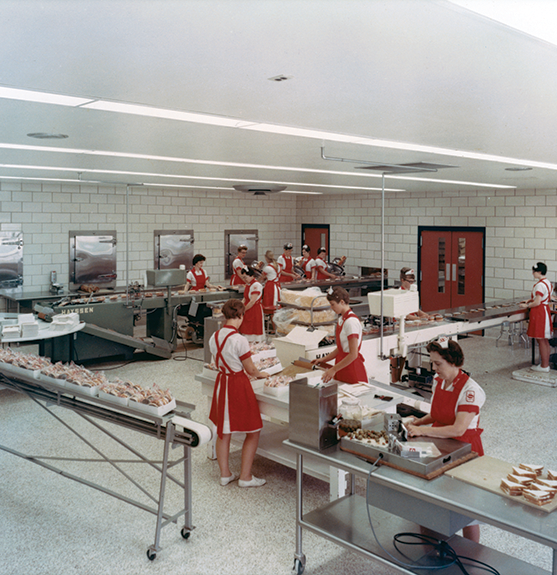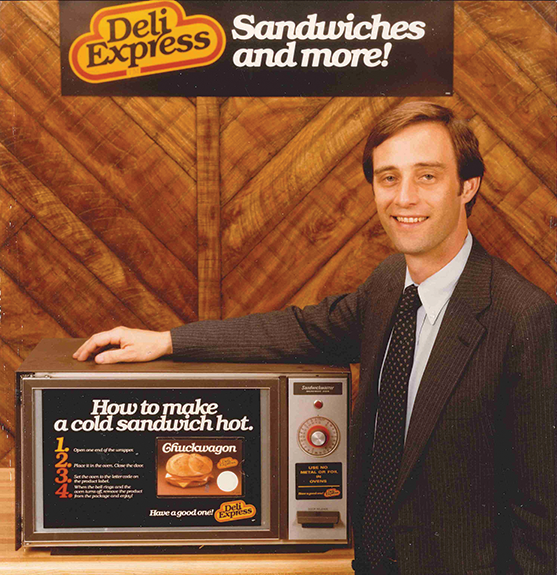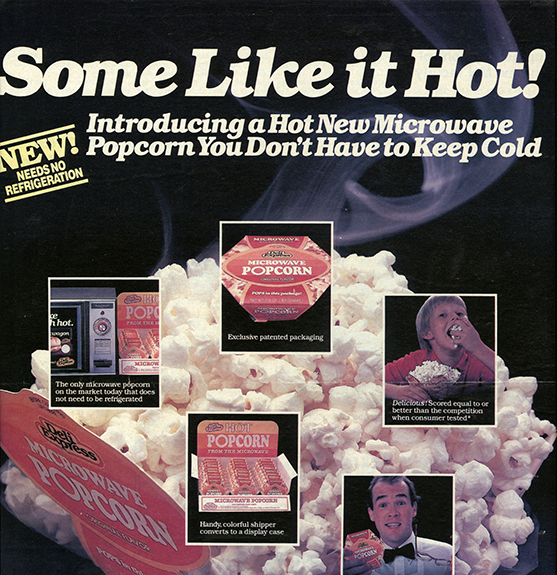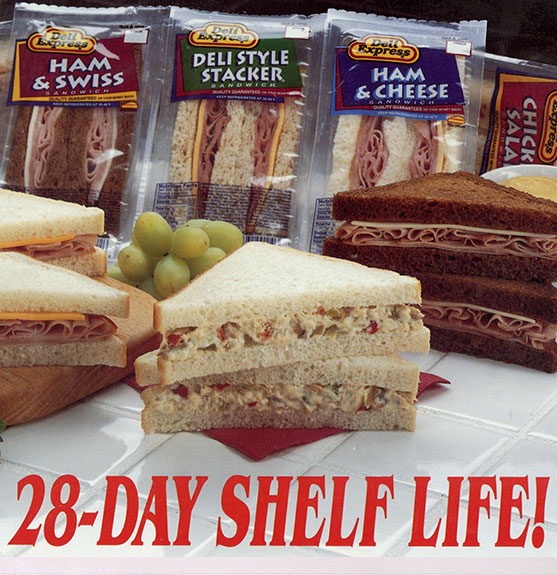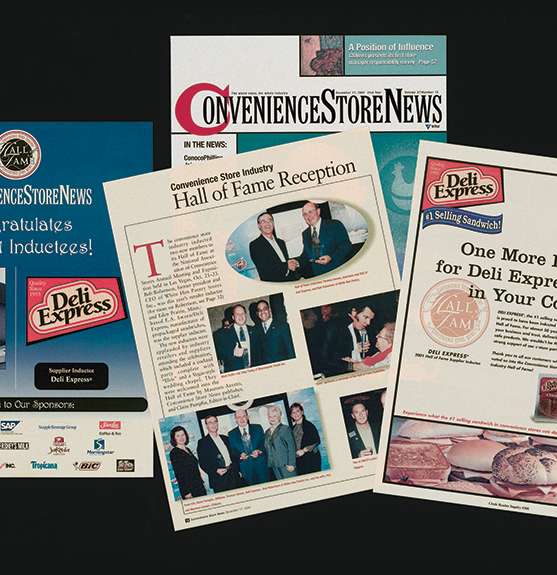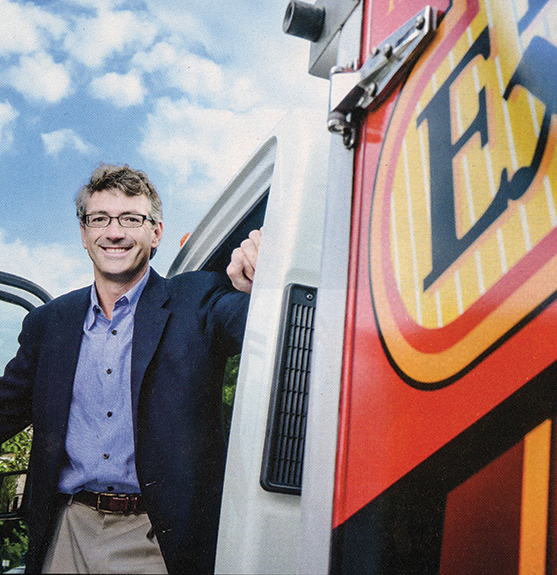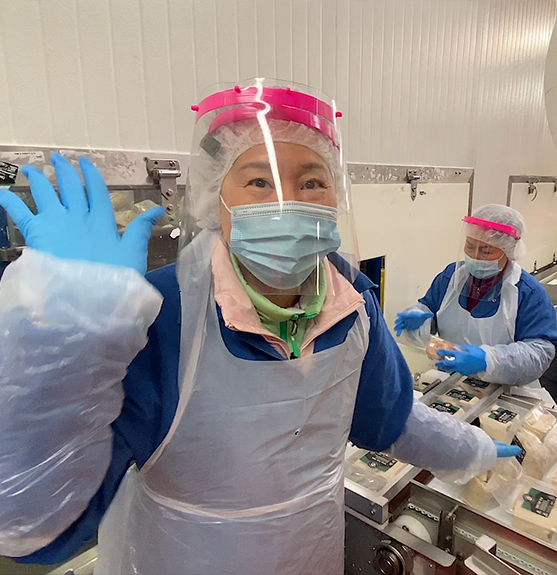 1950s
Our Delicious Beginnings
In 1954, Earl August Sween found an ad in the Wall Street Journal for a Stewart Sandwich Franchise. In 1955, Earl closed the deal and started Stewart Sandwiches in Bloomington, Minnesota. From that humble start, the company expanded to Duluth, MN; then into Iowa, Wisconsin, the Dakotas, Wyoming and Montana over the following decade.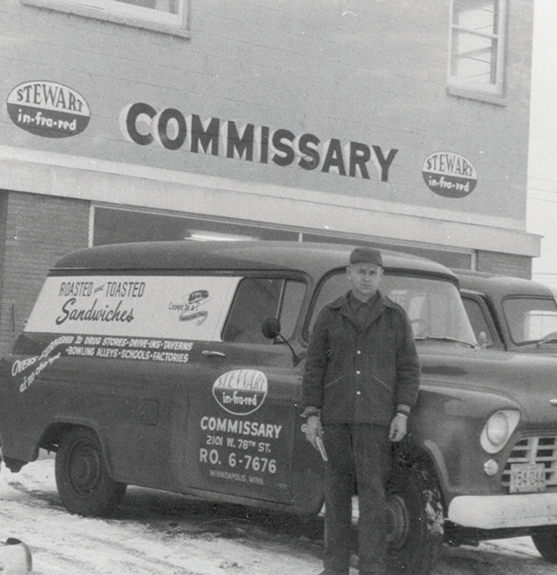 1960s
Innovation and Expansion
In 1967, the company moved to its current Eden Prairie, MN location, opening a new 20,000-square-foot facility. The first "mass" production lines were operated and this new facility met USDA inspection where applicable.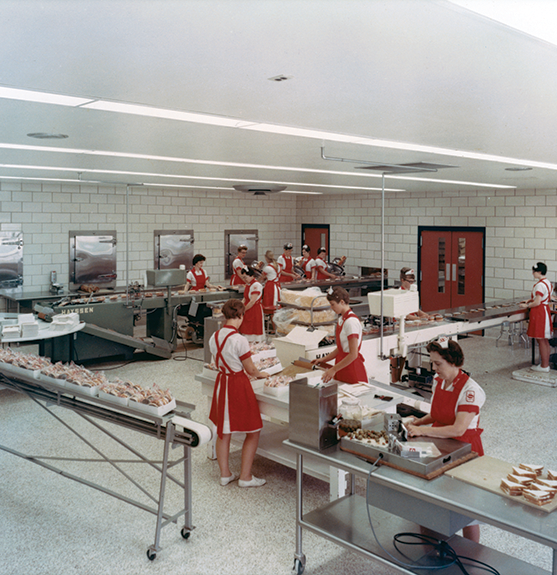 1970s
Convenience Takes Form
As the the company entered the retail frozen sandwich business, Earl's son, Tom E. Sween, joined the organization and became president in 1974. Microwave ovens started showing up across the country throughout the 70s as traditional gas stations began offering more of a "convenience store" approach.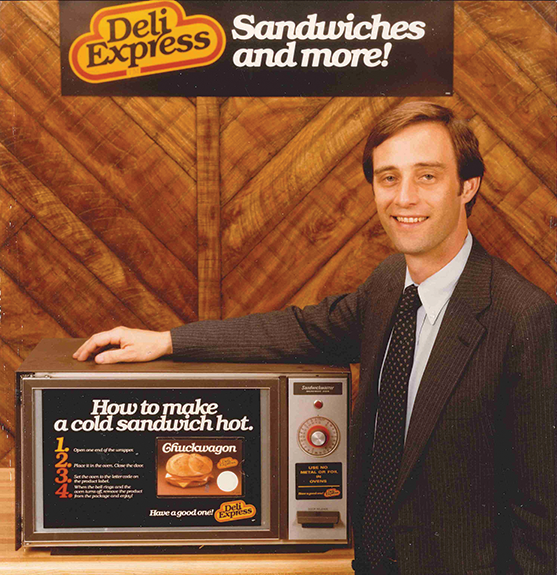 1980s
The E.A. Sween Company Era Begins
In 1980, the relationship with Stewart Sandwiches ended and the company became E.A. Sween Company. That same year, Deli Express® entered the market, followed three years later with our microwave popcorn line and, later, the country's first lite microwave popcorn. Tom E. Sween took ownership in 1986.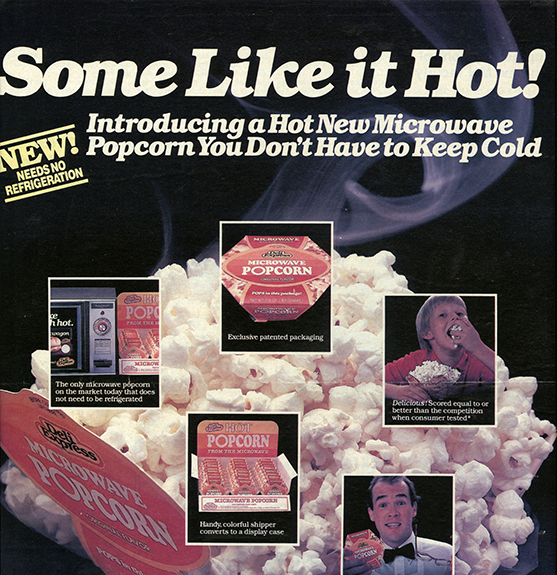 1990s
Changing the Convenience Landscape
In 1992, E.A. Sween Company created the first Modified Atmosphere Packaging (M.A.P.) wedges. The following year, E.A. Sween developed the groundbreaking concept of Combined Distribution Centers (CDC). In 1997, Tom E.'s son, Tom H. Sween, joined the team. In 1998, the dream was born: to provide all on-the-go Americans with a Deli Express® sandwich everyday!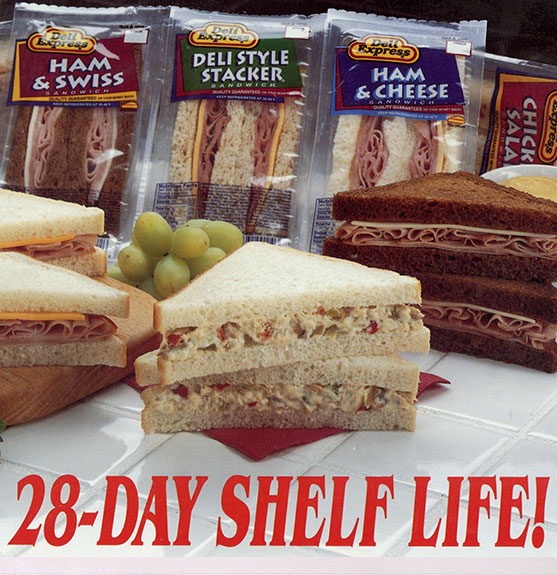 2000s
Leading the Way
In 2001 Deli Express® was honored with the Convenience Vendor of the Year Award. The company grows the Deli Express business and Direct Store Delivery(DSD) grows.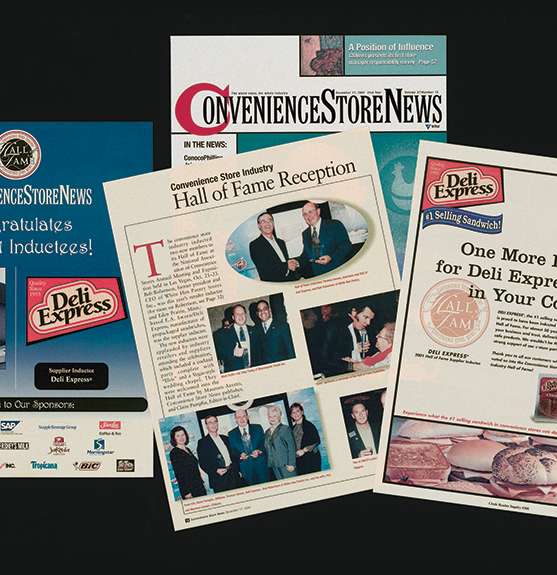 2010s
Third Generation Excellence
E.A. Sween Company is a rarity: a third-generation family-owned business that remains family-owned and successful. In 2010, Tom H. Sween become president and COO. In 2013, the company received the Minnesota Family Business Award and was
featured in the Twin Cities Business magazine
. Then, on April 20, 2017, a significant event occurred at the Board Meeting; Tom H. Sween was approved, at the recommendation of Tom E. Sween, to take over as the chief executive officers (CEO) and owner of E.A. Sween Company. The Market Sandwich® brand is born.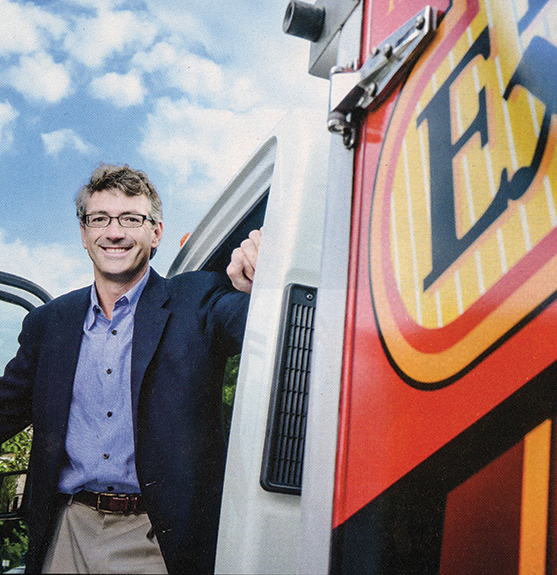 2020s
Propelling Us Forward
Even in a pandemic, we surpassed $100M in wholesale sales. E.A. Sween Company makes the hard decision to exit the Direct Store Delivery business. Market Sandwich® brand grows with the introduction of breakfast sandwiches and the first-ever sandwich co-brand efforts with Kings Hawaiian®.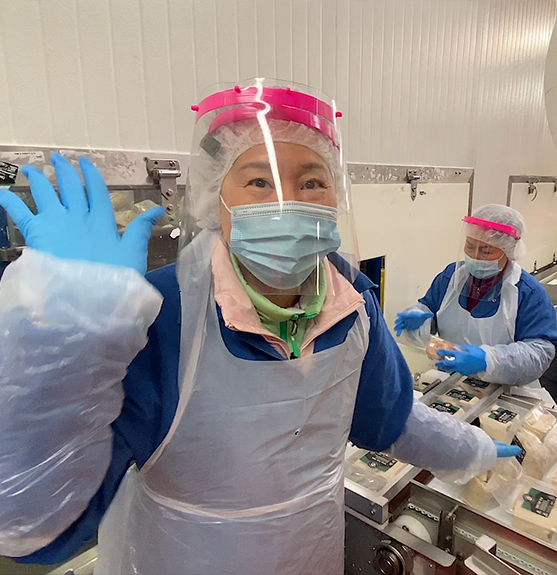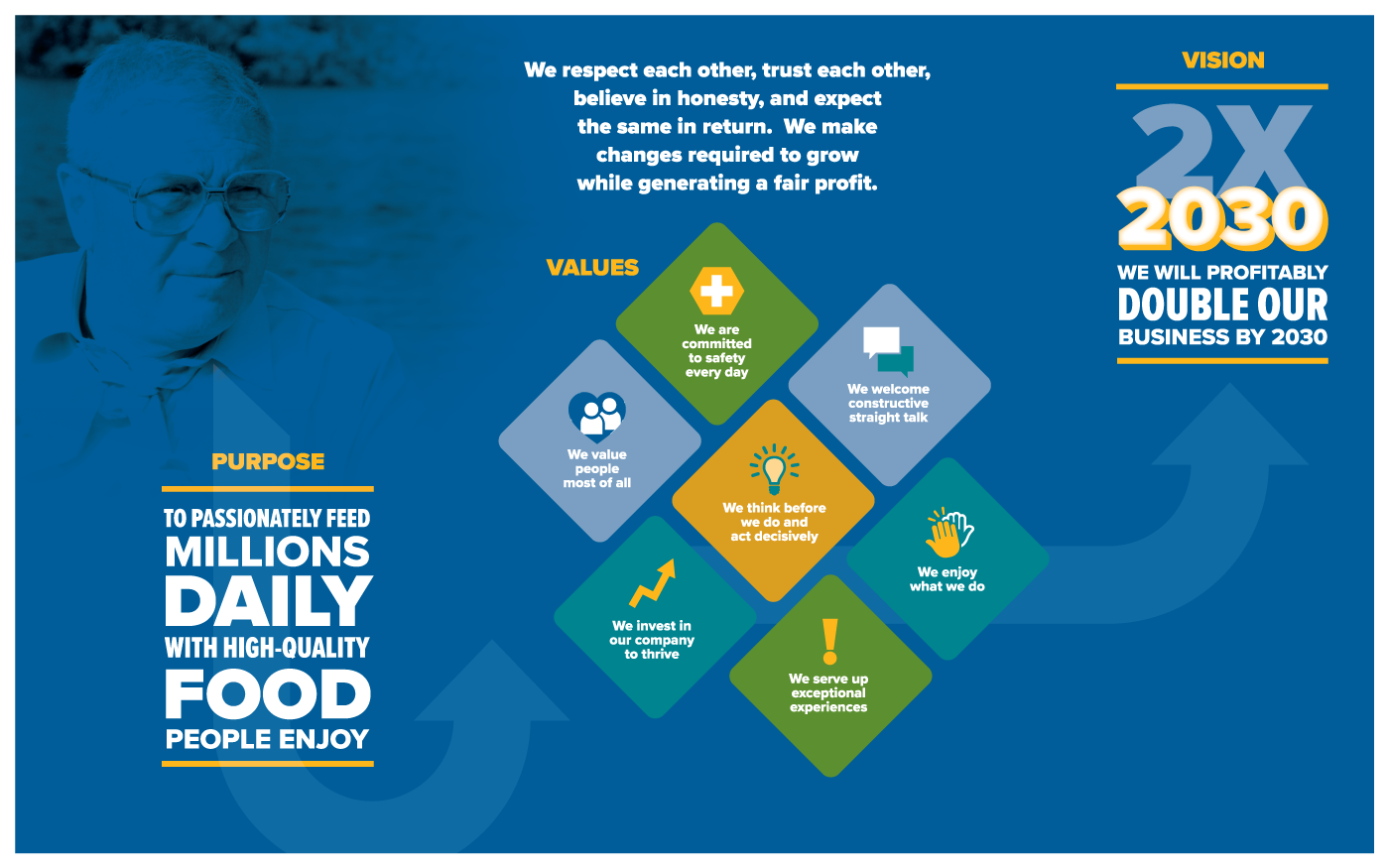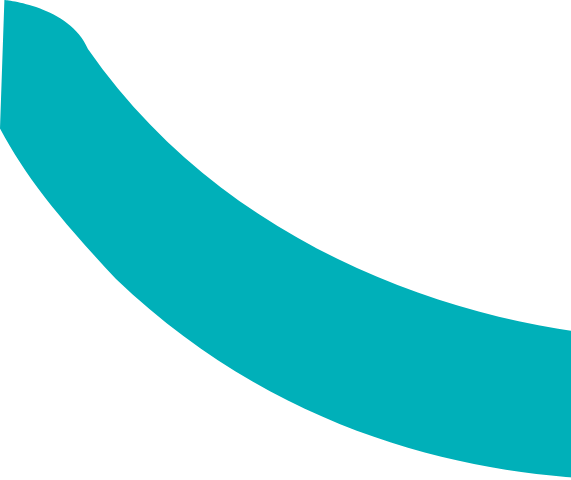 Our Future
With our sights set on becoming the food company most known for changing the perception of food on the go, we remain committed to our new product innovation efforts. To help us continue to meet the needs of our consumers, we announced in 2022 our expansion into Greenwood County, South Carolina and our acquisition of our newest production facility. Contact us today to learn more about how we can help your business succeed!
E.A. Sween is committed to providing retailers with quality products that will help increase profits. Our wide range of solutions and commitment to positive customer service experiences make us a trusted partner for any retailer looking to improve their bottom line. Let's find the best solution for your shelves!
Join Our Newsletter List
Sign up for our newsletter to be the first to know about exclusive offers, news, and product drops from E.A. Sween. We'll also send you tips and tricks on how to make the most out of your E.A. Sween products. Sign up today!